Celebrity Etc presents
Wizard Fest - Yule Ball!
Sun
December 5, 2021
6:00 pm
(Doors:

6:00 pm

)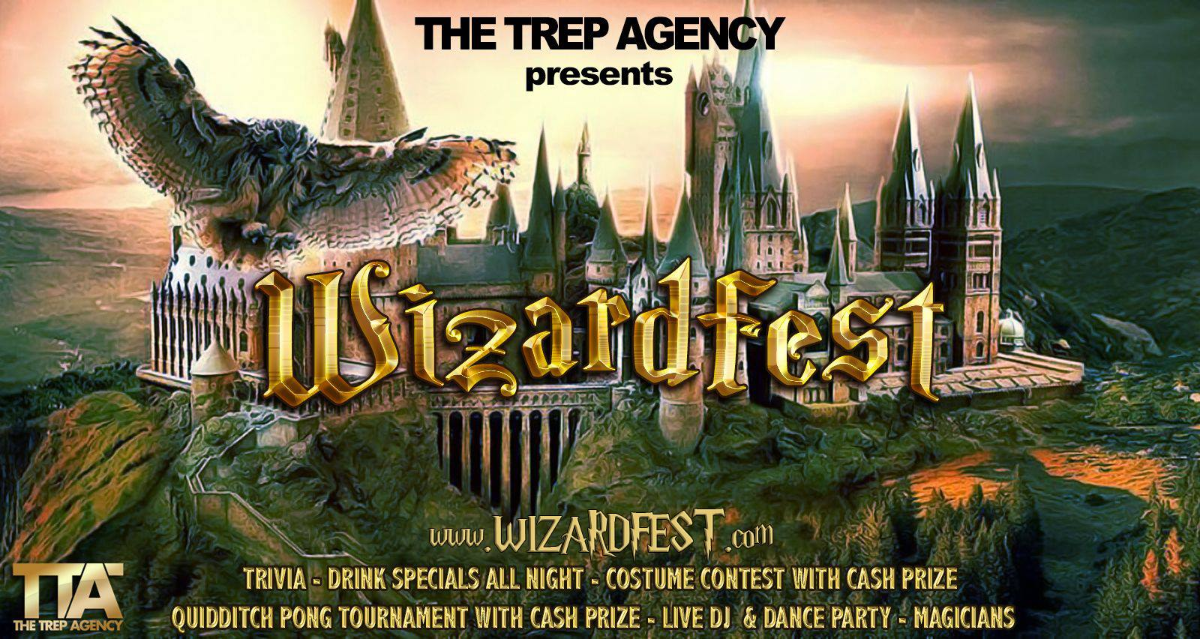 $15.00 - $55.00
We Are Pleased To Inform You That You Have Been Invited To
Wizard Fest
!
Please Find Enclosed A List Of All Necessary Info ⚡
On
12/5
, Costume Contest with cash & prizes for the runner ups + a Triwizard Tournament that includes Trivia, Quidditch & a Scavenger Hunt!
There will also be Vendors, Performers and miscellaneous entertainment throughout the event along with themed cocktails and more!
Early bird ticket packages include cheap tickets with T-Shirt and wand upgrades in your house colors + a Wizard Cup with wizard themed goodies inside!
Unsure of which house you belong too? Take the quiz @
bit.ly/youreawizardharry
If you're not participating in the costume contest, simply dress in your house colors!
TICKETS:
Get ready for a magical night with optional activities along with wizard themed vendors, Cosplay, decorations, themed drinks like firewhisky, potent potions and buttery brews flowing throughout the night!
Strictly no admittance of any owls OR cats OR toads.
You may not be a wizard, but this year you'll be able to party like one! ⚡
- Yours sincerely,
Minerva McGonagall
Deputy Headmistress
Festivities include:
• TRIVIA
• TRIWIZARD TOURNAMENT WITH HOUSE WINNERS!
• COSPLAY COSTUME CONTESTS
• QUIDDITCH !!
• LIVE DJ & DANCE PARTY
• THEMED DRINKS
• Stay tuned for announcements leading upto the event
• GROUP DISCOUNT FB MESSAGE:
m.me/wizardfestnyc
• CONTACT
info@wizardfest.com
-The Weird Sisters are NOT playing
- the Witch Weekly & WWN (world wizarding network) will NOT be here
COVID POLICY: Due to recent safety concerns, the artist & venue are asking for everyone attending this show to present the following at the door: their COVID Vaccination Card (or a readable picture of their card on their phone) or a Negative COVID test taken within 72 hours of the show.