Chromatic Events presents
Wingtip w/ JADY
Sat
June 11, 2022
9:00 pm
(Doors:

8:00 pm

)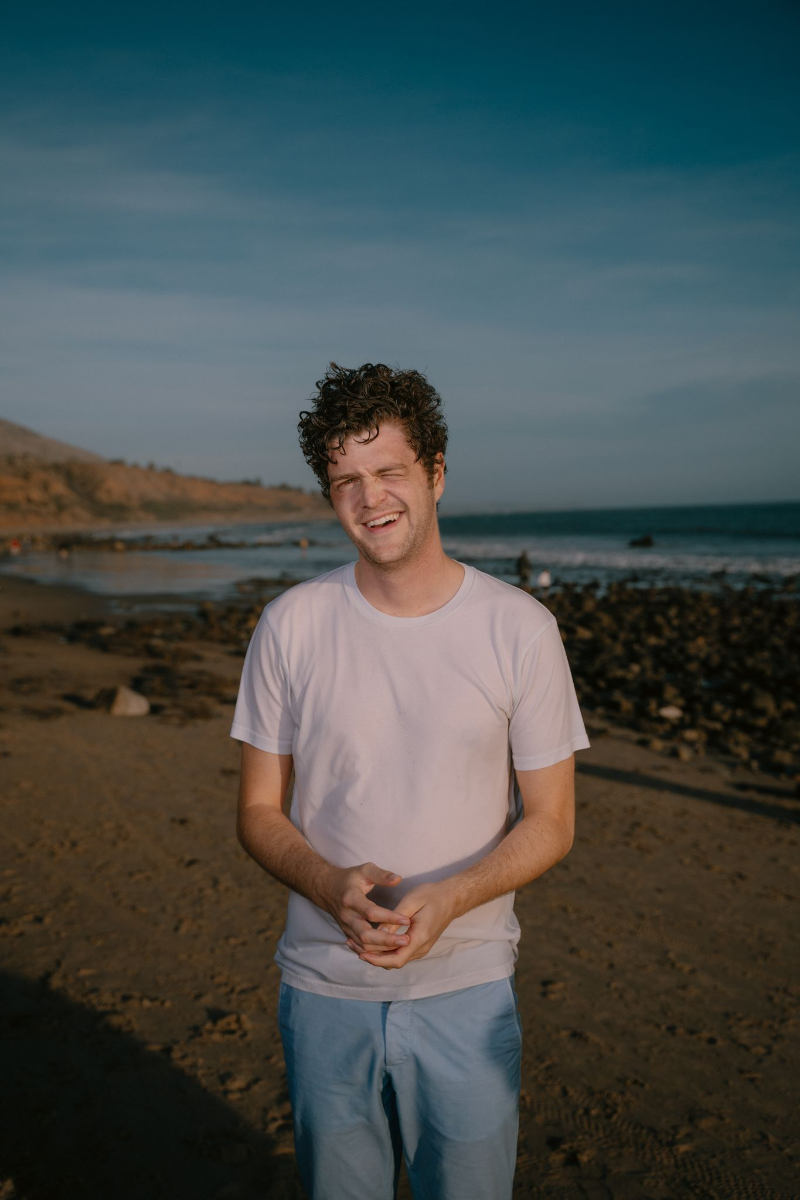 $12.00
WINGTIP

All ages (under 21 pays $2 cash at the door) // 8PM doors
Venue: Rumba Cafe - 2507 Summit St., Columbus, OH 43202

How does one make the weird fork-in-the-road choices that steer an impromptu career? How do you go from a youthful, happy-accident starting point which happens to become a viral dance pop smash, to a debut singer-songwriter album that succeeds in transcending the genre spectrum, unlocks a few emotional truths and redefines your artistic outlook? And in the midst of such disparate points on the map, how do you navigate both music's professional corporate pop lane AND serve the song, tapping into your own personality, over and over again?
Nick Perloff-Giles, often known by his artist moniker Wingtip but increasingly by his birth name as a successful songwriter for hire, has lived numerous musical lives. It comes almost as a surprise that, following a slew of singles and an EP which were mile-markers on his twisting climb, All Your Friends Are Here is Wingtip's debut full-length album. Less so that it is a pearl in today's convenience store of musical shells, a distinctive statement of the artist's evolving personality that also shows off the pop craftsmanship required to master the system.
And if anybody should be able to pull this off, it's Perloff-Giles, who has already seen both sides of the equation: "In some ways, the last couple years have been the process of unlearning everything I learned. It's very liberating, and I realize that the stuff that moves me and that I really want to emulate, is both personal and a little bit more unstructured."
You can hear those balances throughout All Your Friends Are Here. They're on playful earworms like the booty call-questioning "When You're Lonely," with its Kanye's Graduation-meets-country soul exuberance, and on "Strangers," a new wave power-pop gem that Fountains of Wayne would be proud to call their own, as wistful as it is optimistic. Yet, these undefined spaces are also on the more acoustic songs, that seem like they're pulled out of Perloff-Giles' diary. Such as "Try," with its attempts to make sense of how to grow older and wiser while still embodying the spirit of youth, and "Frayed Tape," a piano-led autobiographical vignette about "feeling feeble in the prime of your life" that still ends in a smile. Just when you think Wingtip's melancholy might be overpowering his defiant positivity, the sun's rays become more hopeful and less corrosive.